Club Merchandise
CLUB CLOTHING

Poloshirts (male & female styles)
Sweatshirts
Hoodies
Fleece Jackets (male & female styles)
Micro Fleece tops (male & female styles)
Baseball Caps
Beanies
Aprons
The garments are available in a range of standard colours, Dark Navy, Yellow, Burgundy, Green, Pink, Turqoise and Orange.
All garments have the Club logo embroidered on them, including the Club of the Year title. Optionally, the Club of the Year title may be omitted.
Additionally, members of the Club Training Team can have an additional, embroidered 'Training Team' sleeve logo included.
CLUB BURGEEs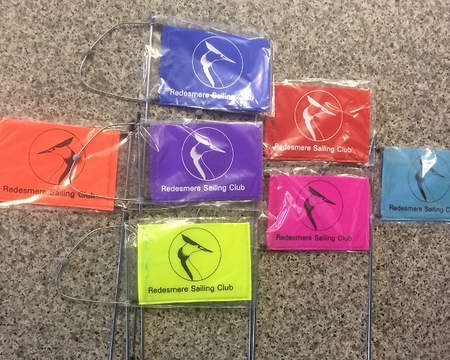 The Club has a selection of Club-branded wind-burgee indicators available for purchase. These come in a range of colours, at a very reasonable price, and are printed with the Club logo.
For further details and to order, please login to the Members' Area.